I said last post that I would show what else has been coming out of the show this week. When I recap the week like this it makes me understand that time is a gift I can't keep, so I need to use it while I have it. Here is some of the major stones that have not been posted elsewhere already i.e, Facebook.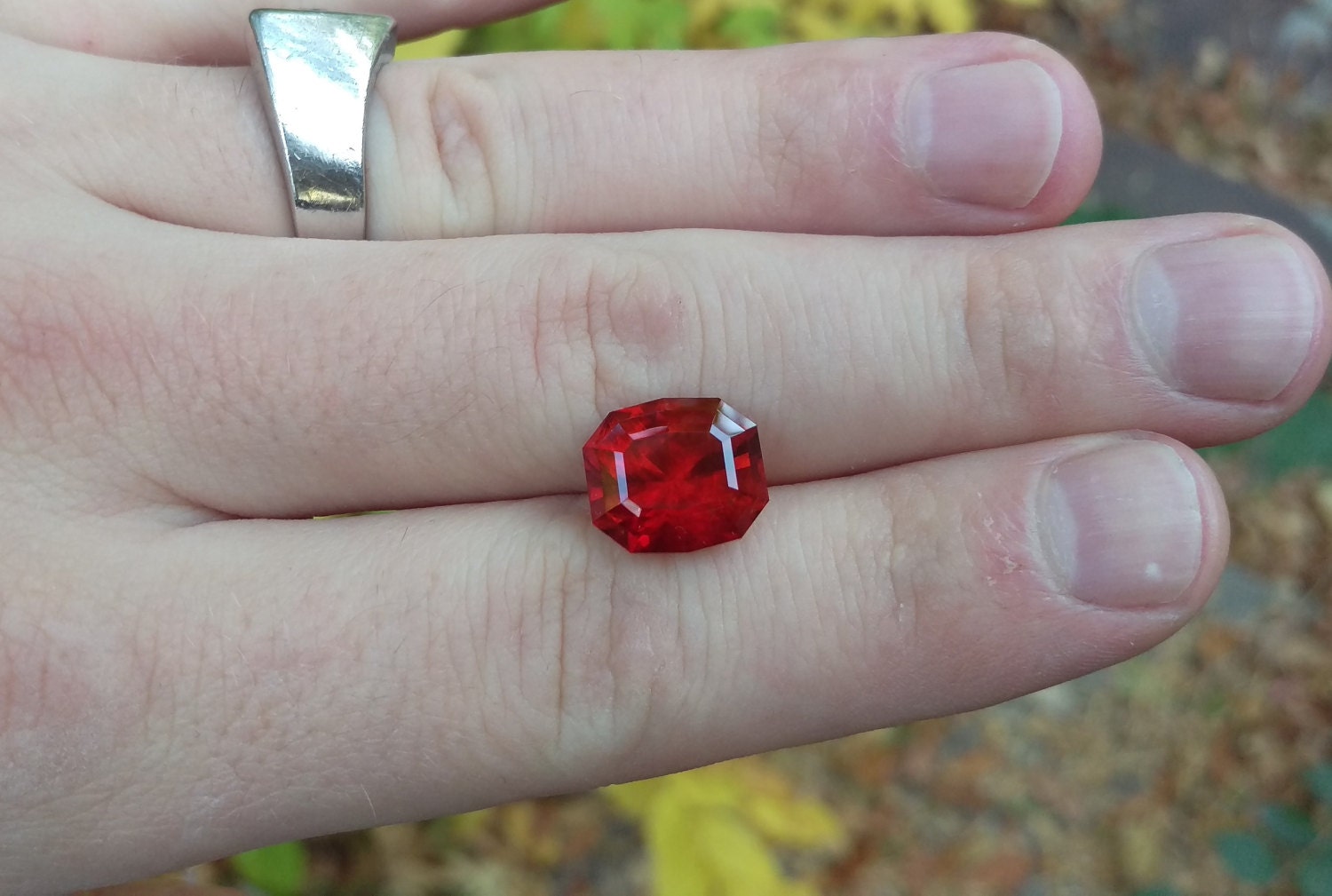 9.79 ct. Rhodochrosite from South Africa: This is an absolutely stunning stone and I was sad to see it lave the shop so soon after it was finished.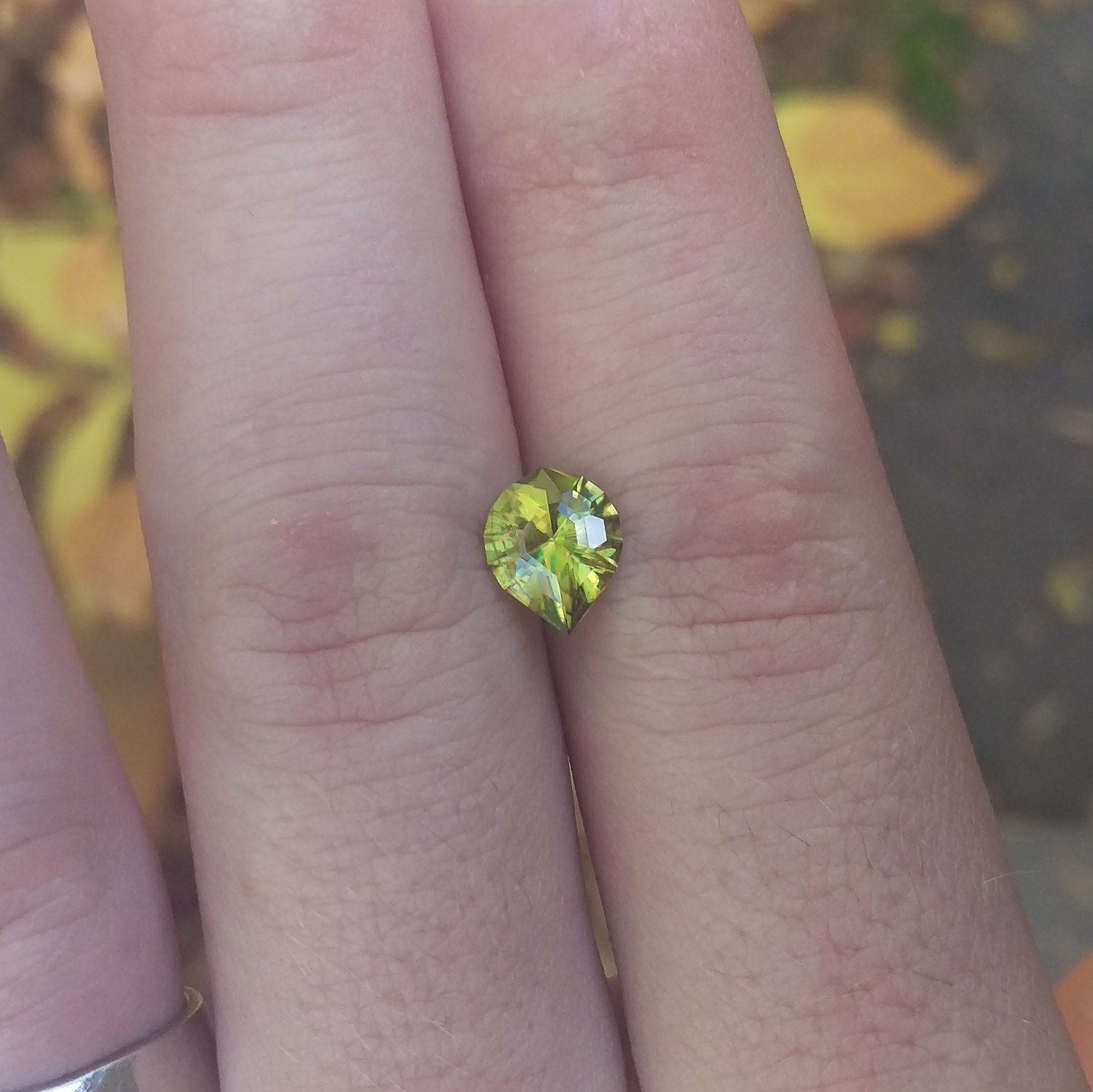 2.02 ct. Sphene/Titanite from Baja, Mexico: This beauty has excellent clarity and just dances in the hand.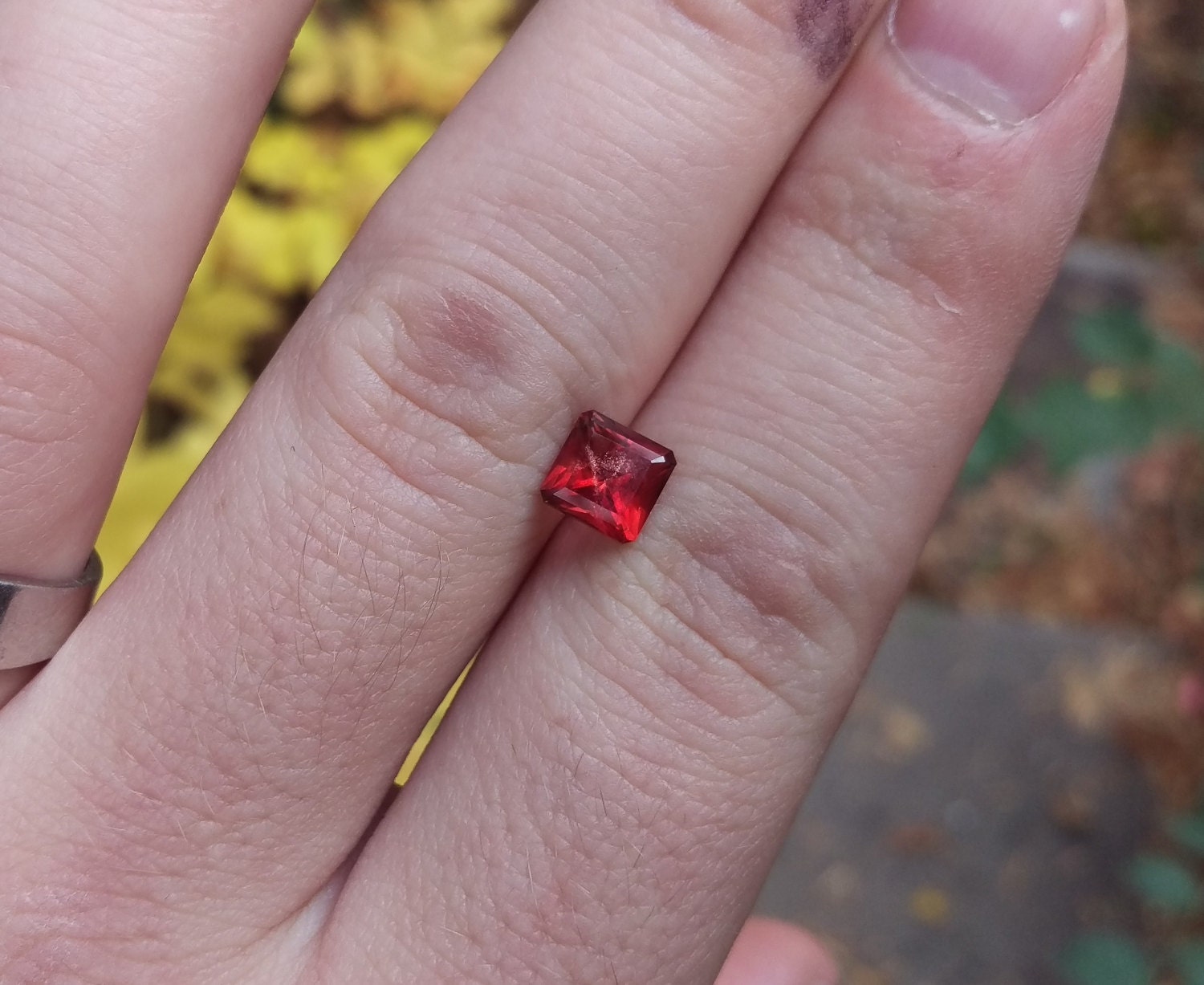 1.25 ct. Sunstone from Oregon: This little firecracker has a gorgeous pattern of Copper Shiller right in the crown, and has a saturated red color.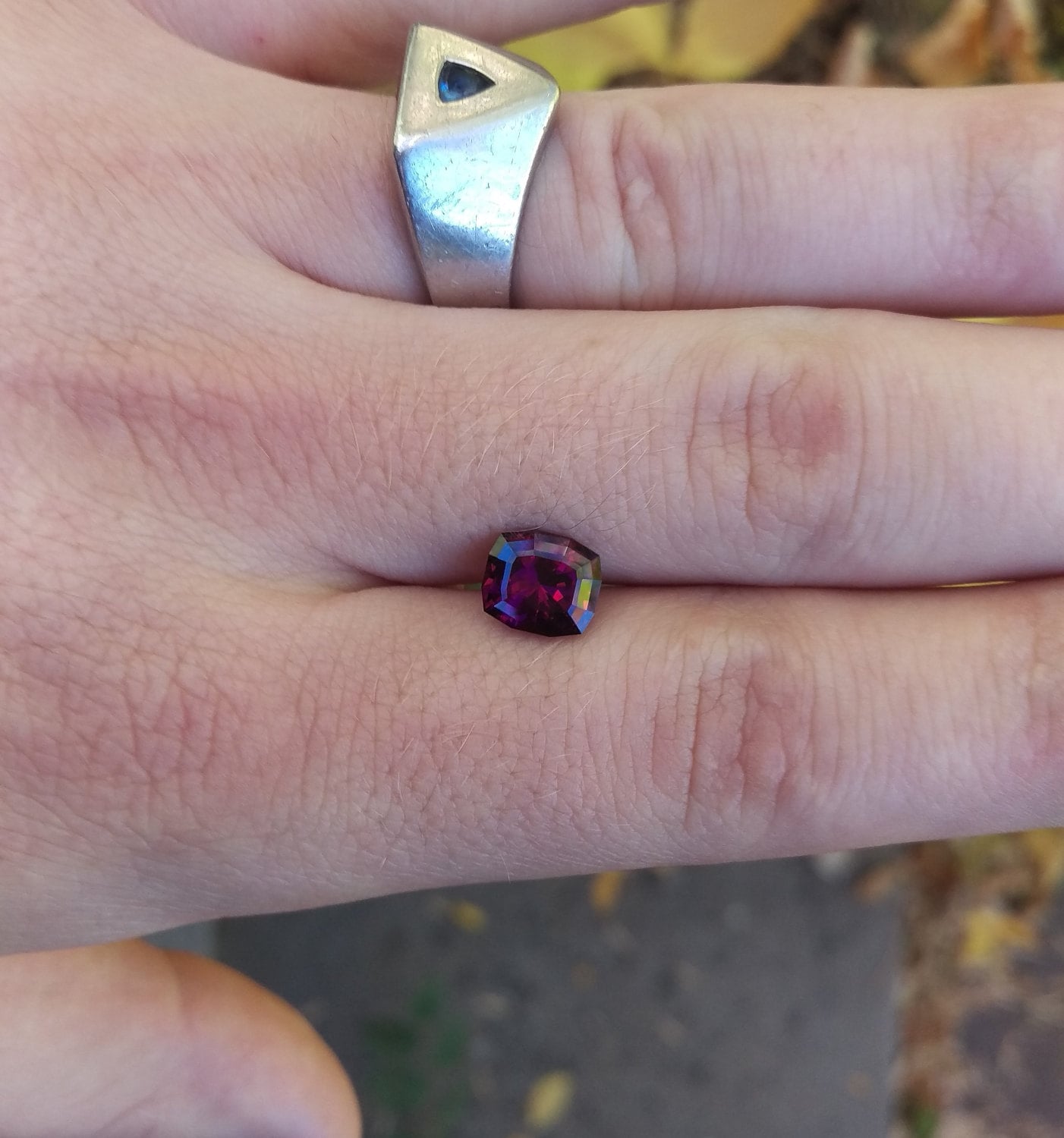 3.09 ct. Grape Garnet from Mozambique: This jewel has a rich saturated purple color and my newly designed cushion cut.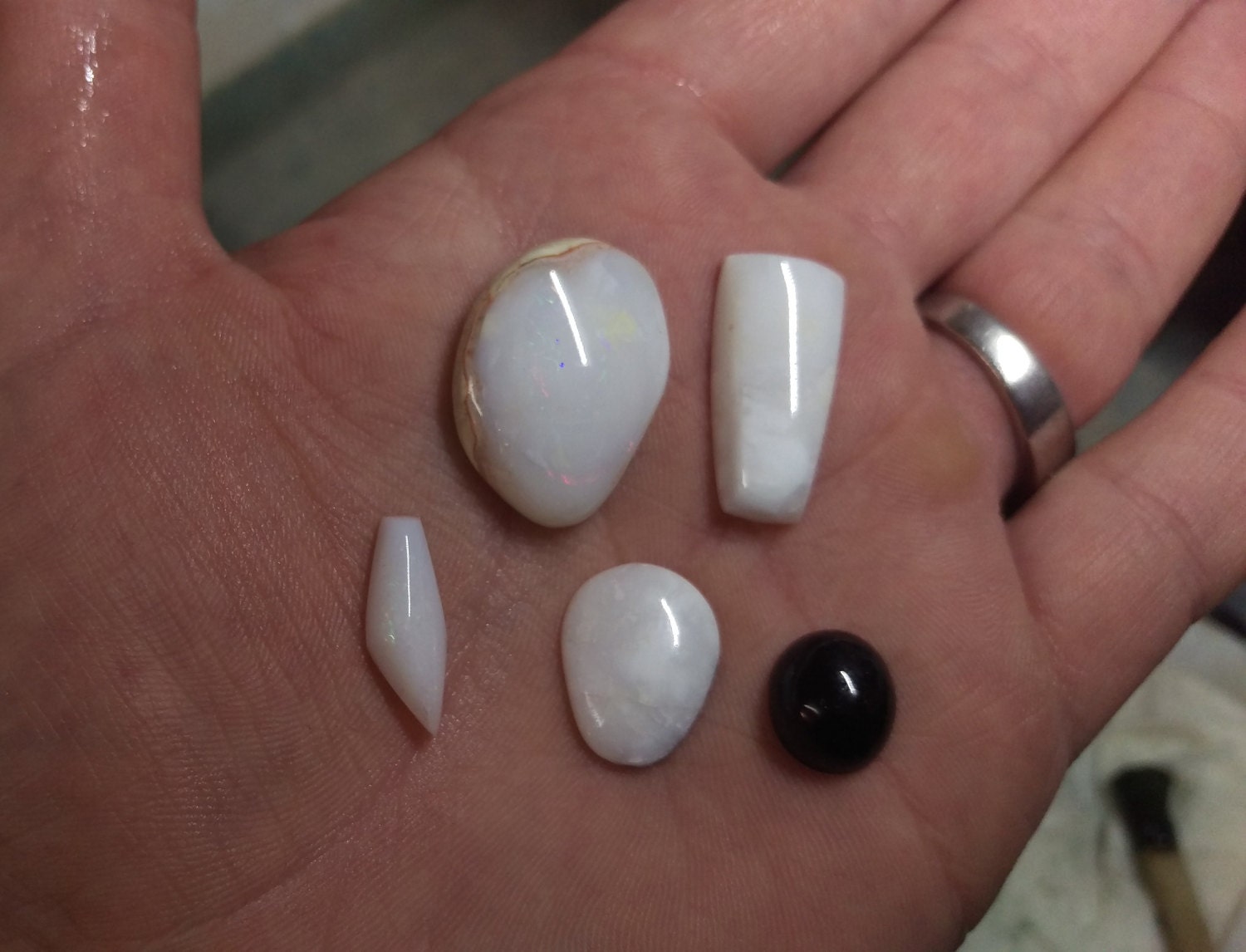 Opals from Spencer, Idaho: This was a fun custom job for a client who self-collected these. A couple of them look like the Coober Peady material, exhibiting nice color flash.
  I did some other cabochons this week including: Black Widow Agate, Sunstone and Chrysoprase. All of those are getting posted on Allyce's Facebook auction site. I have several other projects going right now, but those are for the next update….I just looked over this post and realized this is more of a fashion shoot for my hand. "Look at my hand with this gem on it. Now, look at my hand with this gem on it." Well, better than my face I guess :) . 
Brett