Here's our first post on our new blog page! We are excited to start posting about all of the fantastic things that happen around the shop. So much happens week to week that never gets told. Facebook has such a different style and feel than a blog so this will give us a chance to dive into a bit more backstory of our passion.
Denver Show 2016 
Thank you to everyone who came to see us at the Marriot for the Gem Show. We downgraded this year from doing 2 shows previously (The Marriott and The Merchandise Mart). Sorry to anyone who was looking for us at the Mart Show. The dates for both shows got moved to the same weekend this year and will remain as such, so it looks like we will be doing only the Marriott show for the time being in Denver. The show was profitable and pleasant... Maybe a bit too pleasant: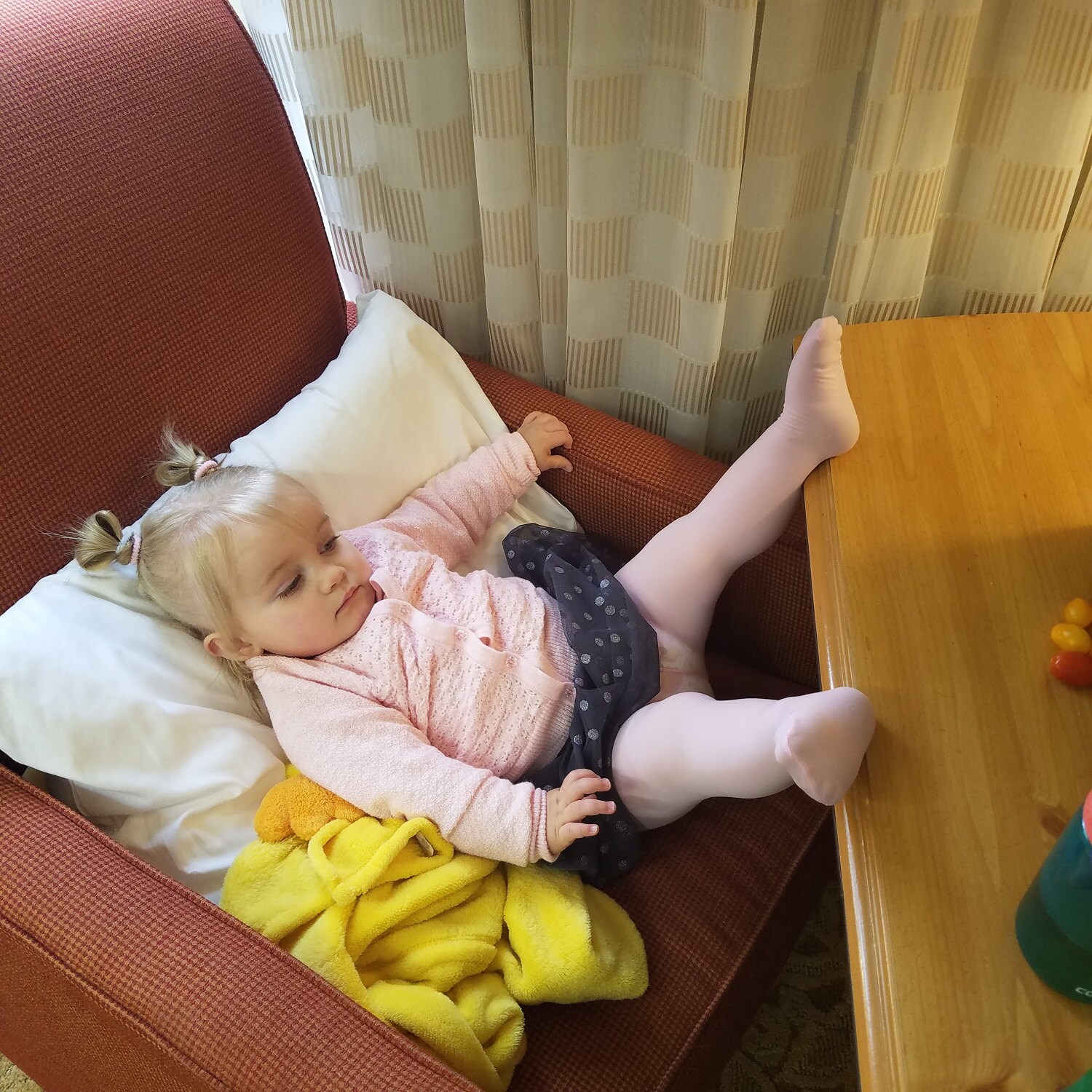 It's always good to see friends from afar. For the gem and mineral community, it is a pretty tight knit group so Tucson and Denver are the 2 big times a year where almost everyone gets together. We were working on some really special gems before the show. Some were custom cutting for clients to be delivered in Denver, others were brand new stock for the show. Here are a few pretties that got done: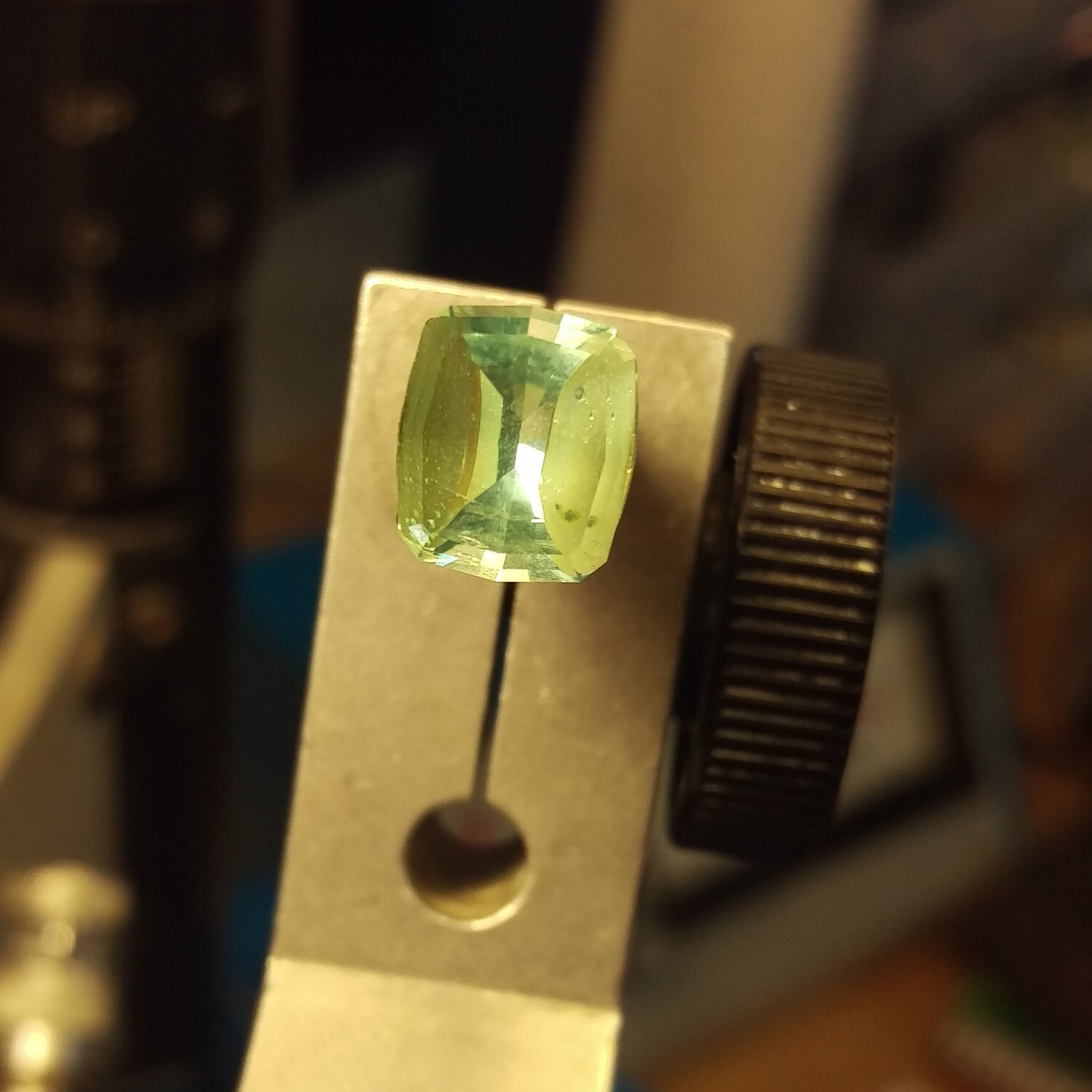 Phosophophyllite, 3.5 cts. (Cut by Brett)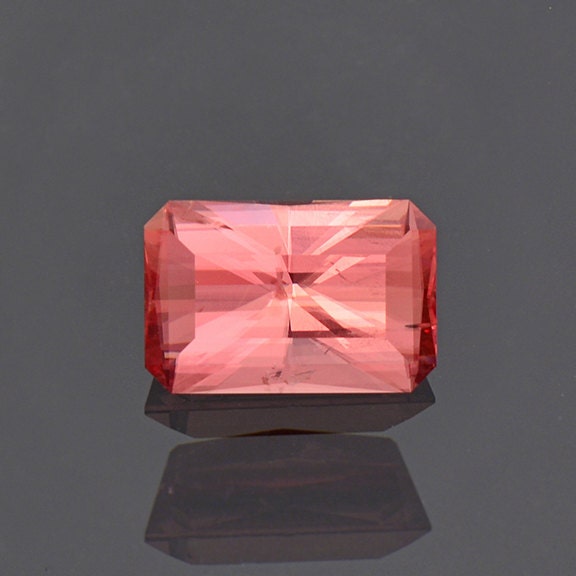 Rhodochrosite, 2.5 cts. (Cut by Allyce)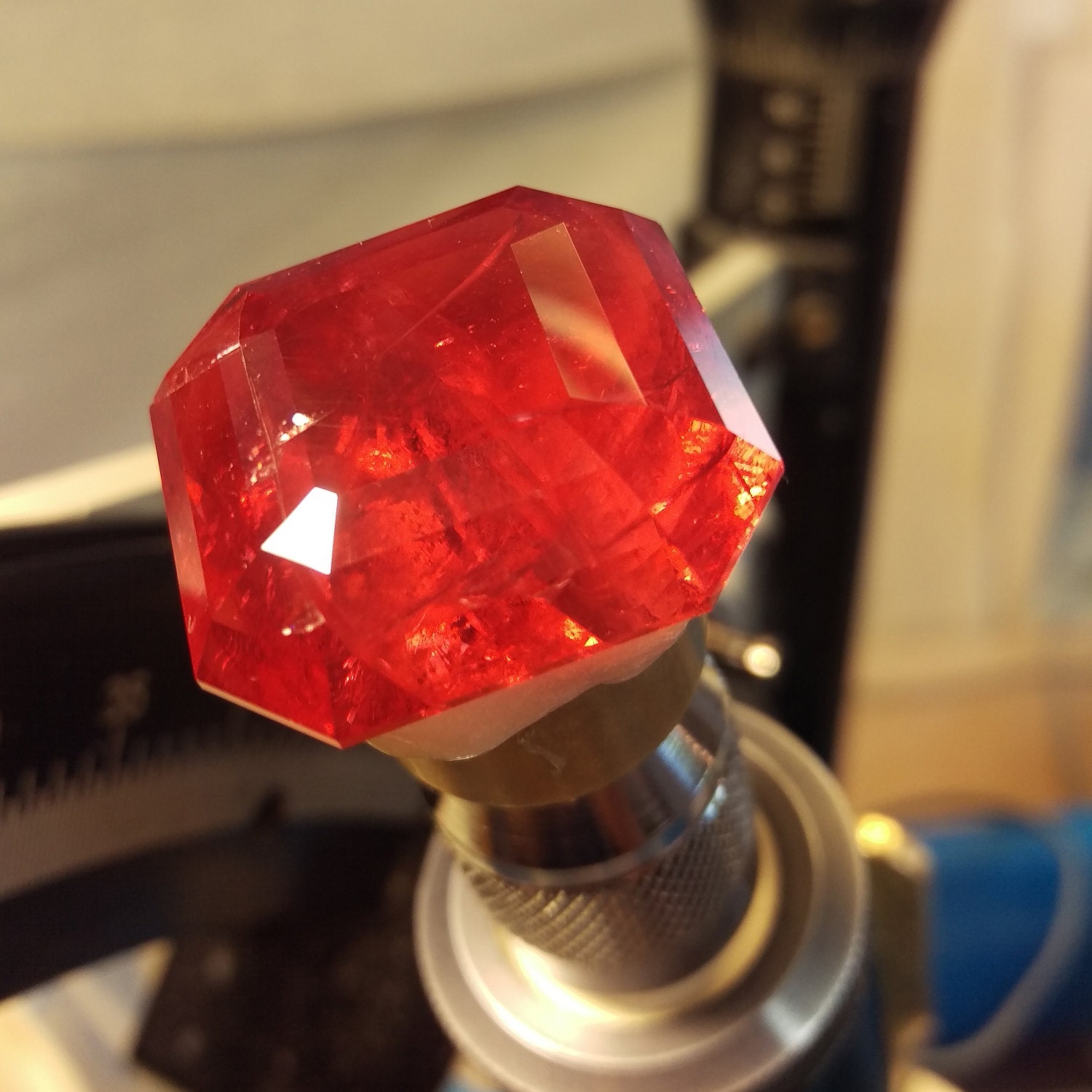 Rhodochrosite, 106 cts. (Cut by Brett) 
The post Denver Show agenda was nearly as busy as the show, but finally all is back to normal and the shop is in full swing again.   
Day Tripper 
We did manage to take one day off for our annual drive across Colorado to see the fall colors. It was an excellent year for the leaves and we certainly had a good time. Saw some family along the way in Aspen which was delightful. Side note, currently it is the down time in Aspen but the leaves there were some of the best we saw. I just can't understand how one of the prettiest fall color exhibitions is in a town that is in the middle of their down season. Guess the ski season is outrageously busy. Another side note, if you were thinking of opening a shop of any kind in Aspen, the starting rent for a small shop space is approximately $30,000 per month. That's $1,000 a day to keep the doors open. Just some back of the napkin math here but, that means with the down season, you need to make about $3,000 per day in the ski season to keep the doors open, plus electricity, labor and other operating expenses, it is more like $5,000 a day during the ski season. Did I mention that most shops and restaurants only last a year up there?  Obviously there are plenty of shops that are running smoothly, but there is still a high percentage of business failures. *Sigh* None the less, it was still intriguing to know and the food was quite good. Here's a few photos: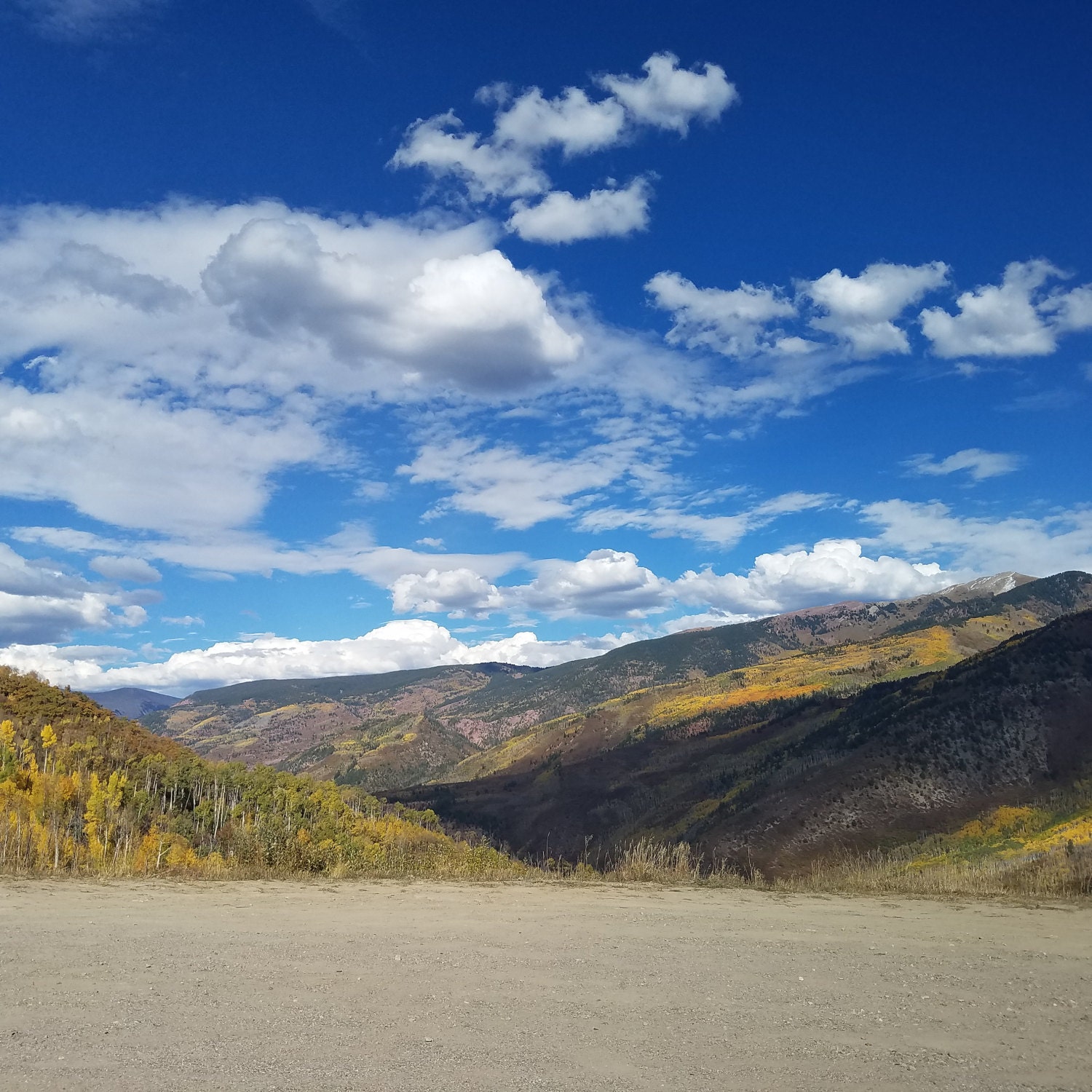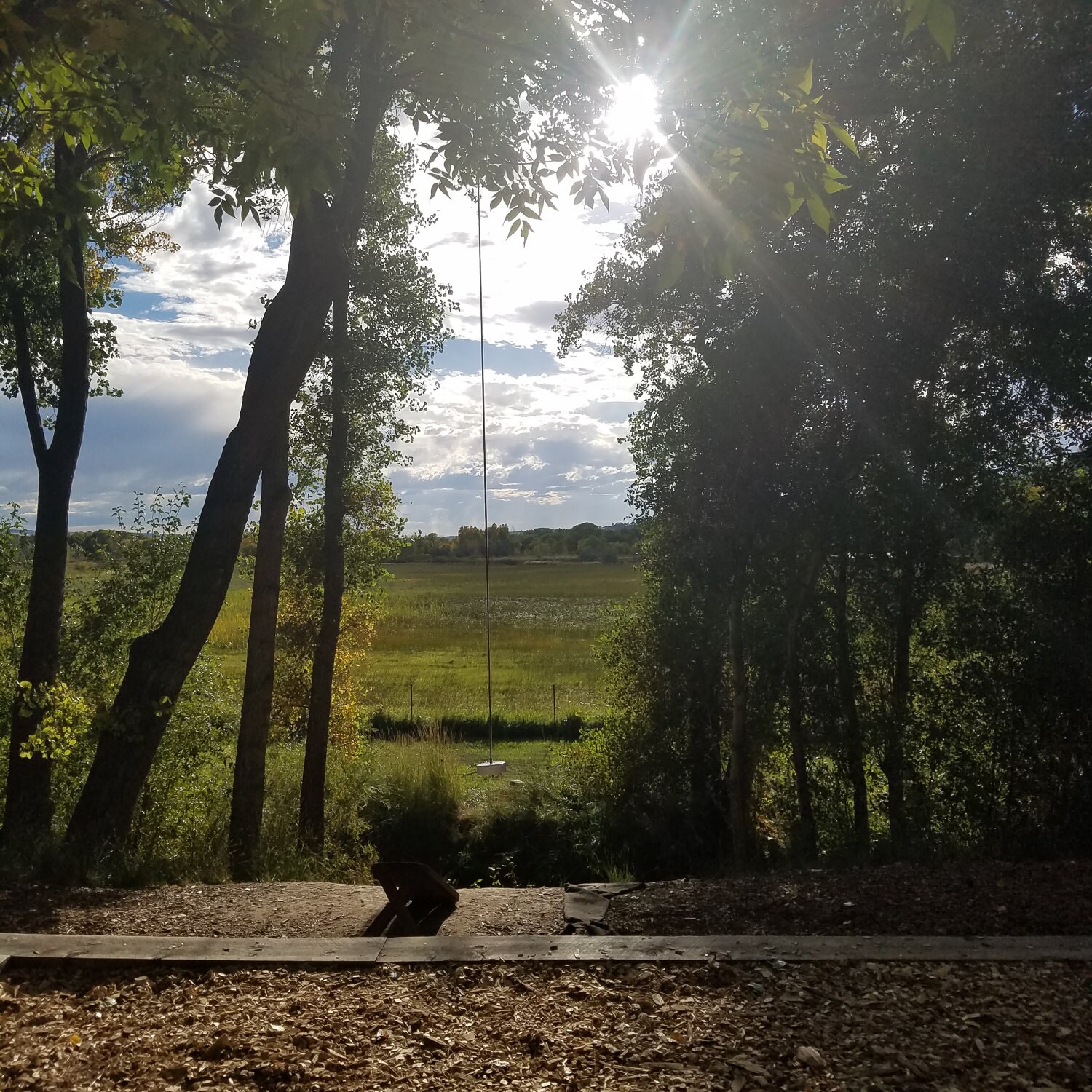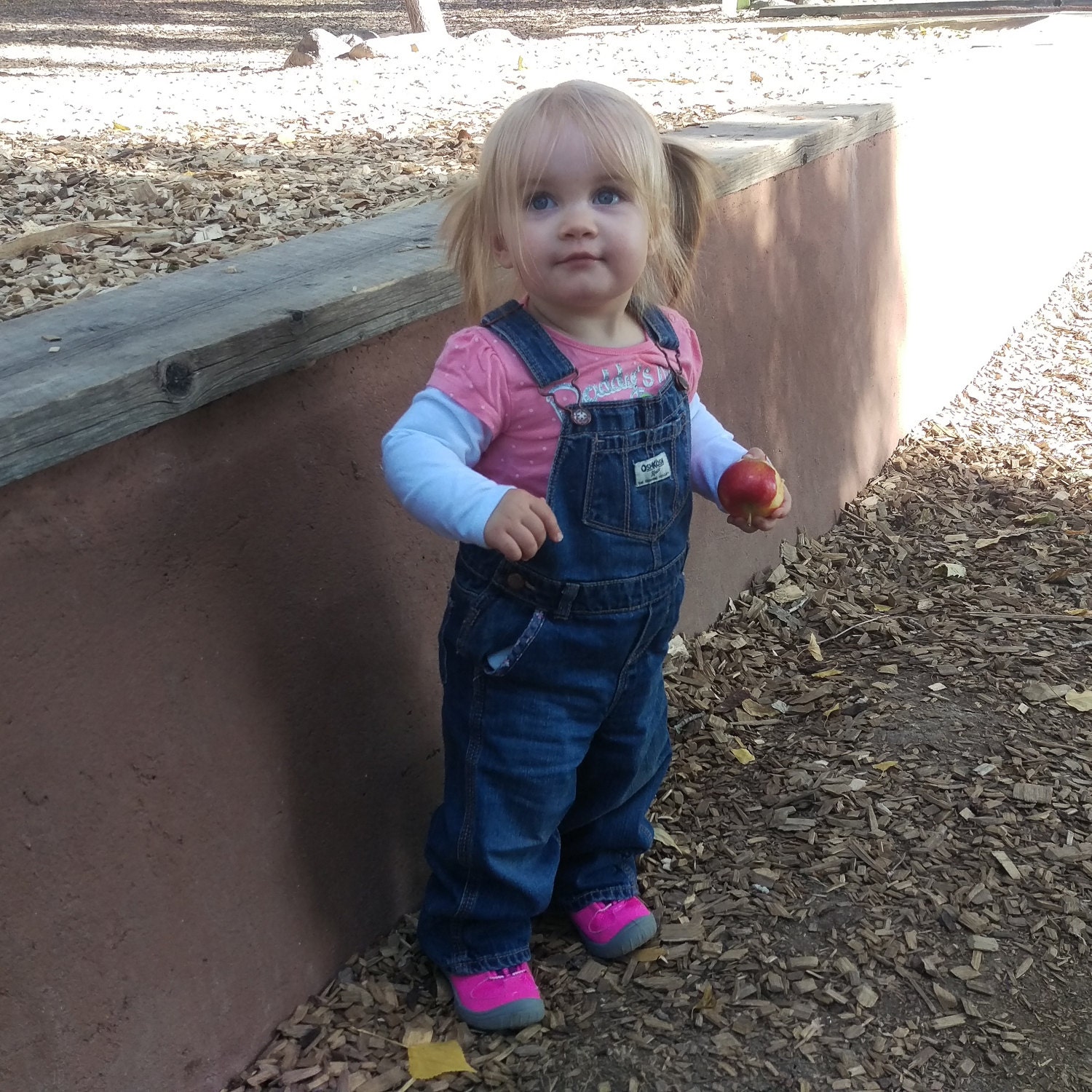 Back to the grind stone (get it?) 
Allyce and I are back to cutting, as well as posting all of our new creations online. The Etsy store plus Allyce's Auction group on Facebook are the primary focus, but this blog is nice to get some news out there in a bt more personal setting. 
We did purchase some new rough during Denver, and we certainly went overboard this year. We love gems more than nearly all of our customers, so when we go shopping at the show it tends to be a bit extravagant. Here is just a taste of some of the new goodies that will be coming up: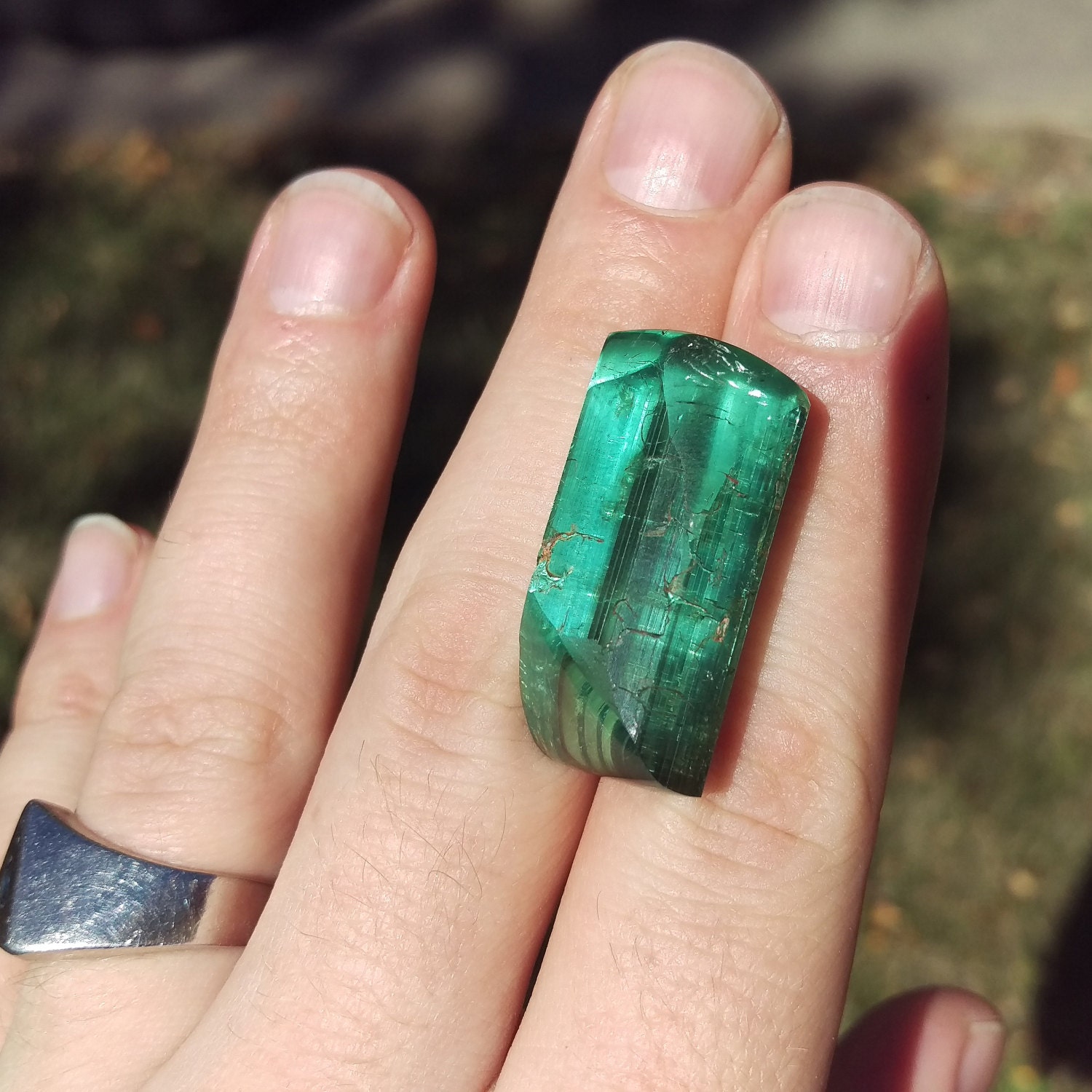 Tourmaline, Congo, 77 cts!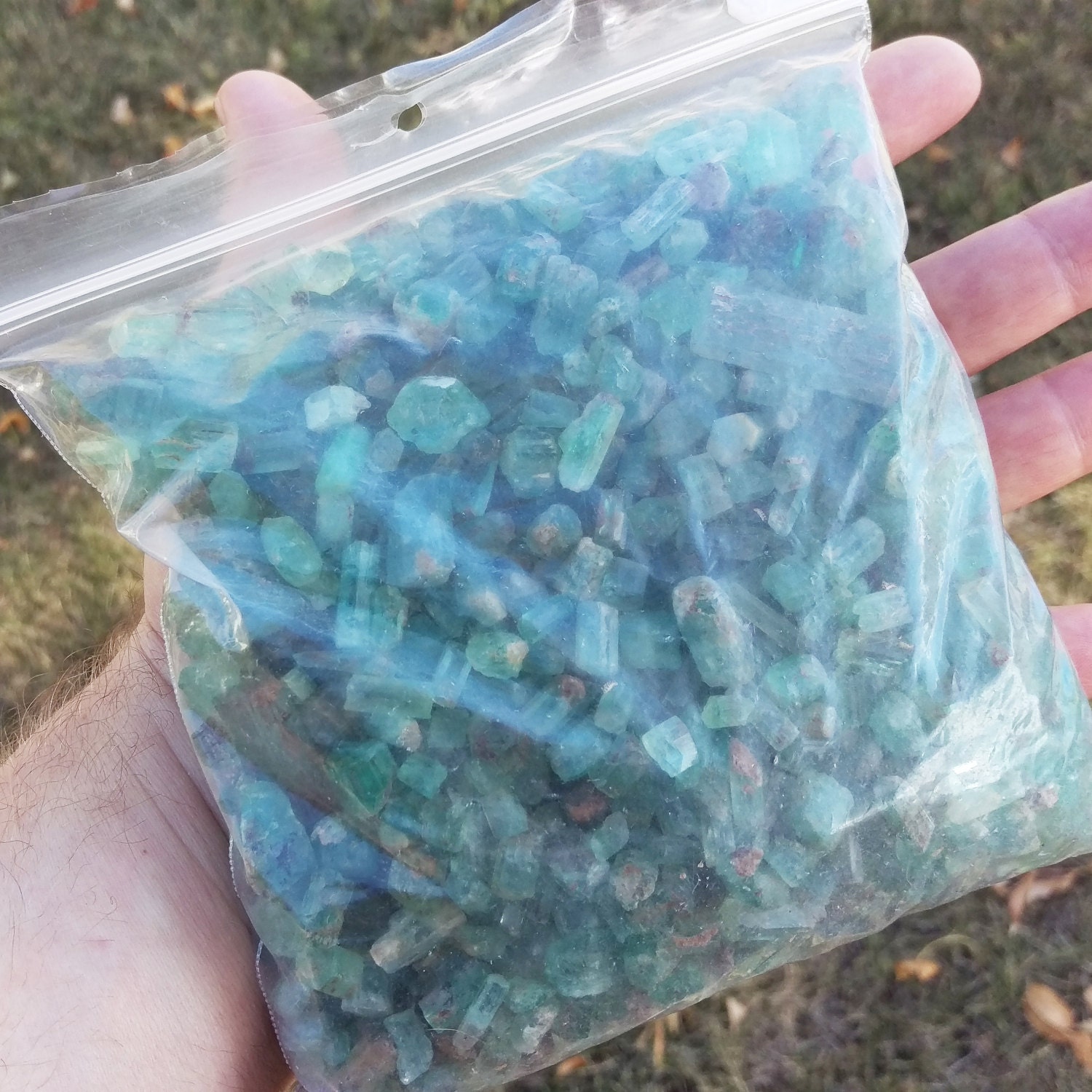 Emerald Lot, 650 grams!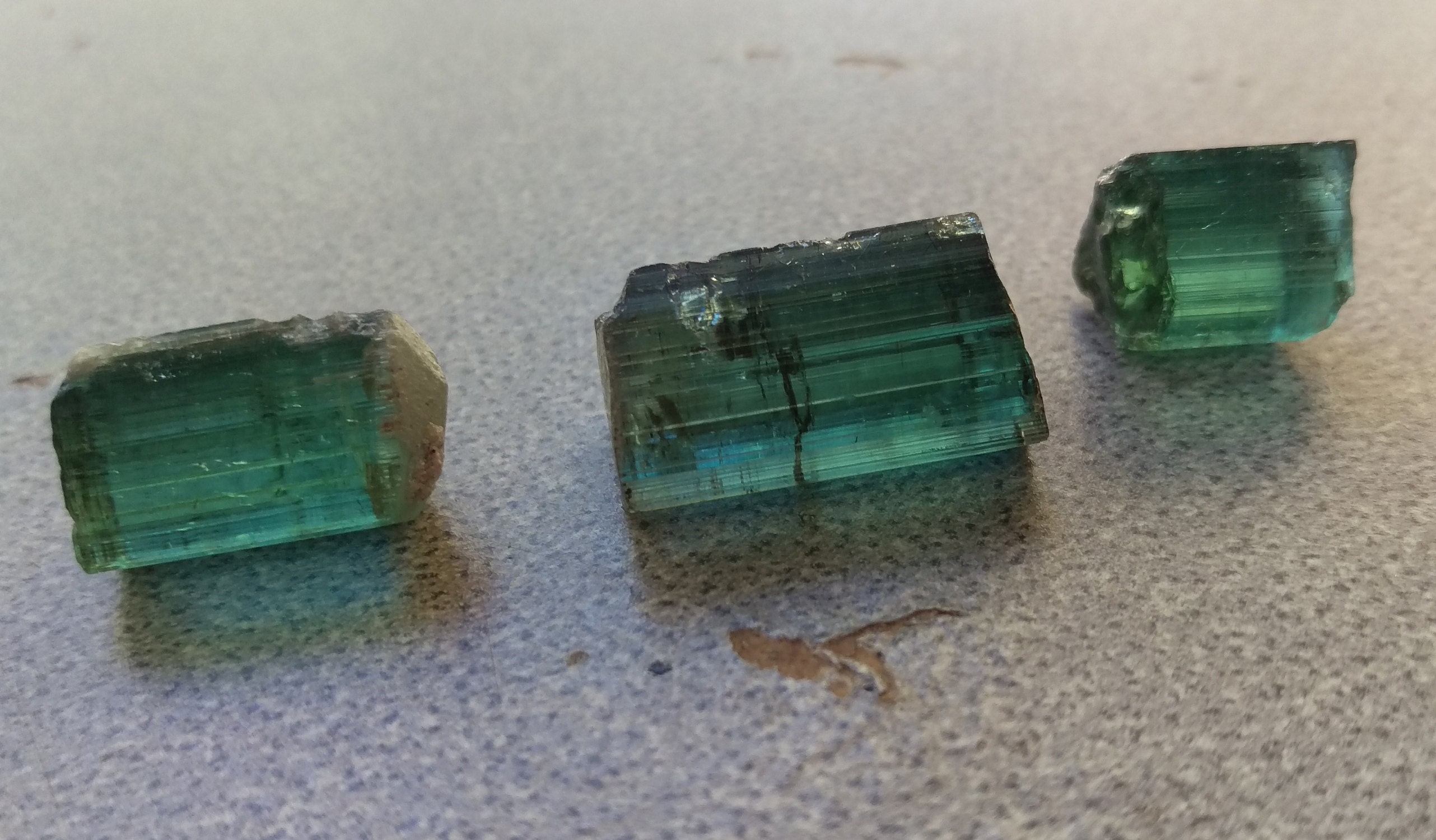 Tourmaline, Maine, Excellent teal color! 
I am also designing new cuts every week. These are the 2 I am working on now. The first is a cushion shape for Garnet. I am trying to get life out of deep color Garnet. I just finished the test cut yesterday. In the sunlight the cut is quite effective, because this Rhodolite was nearly black.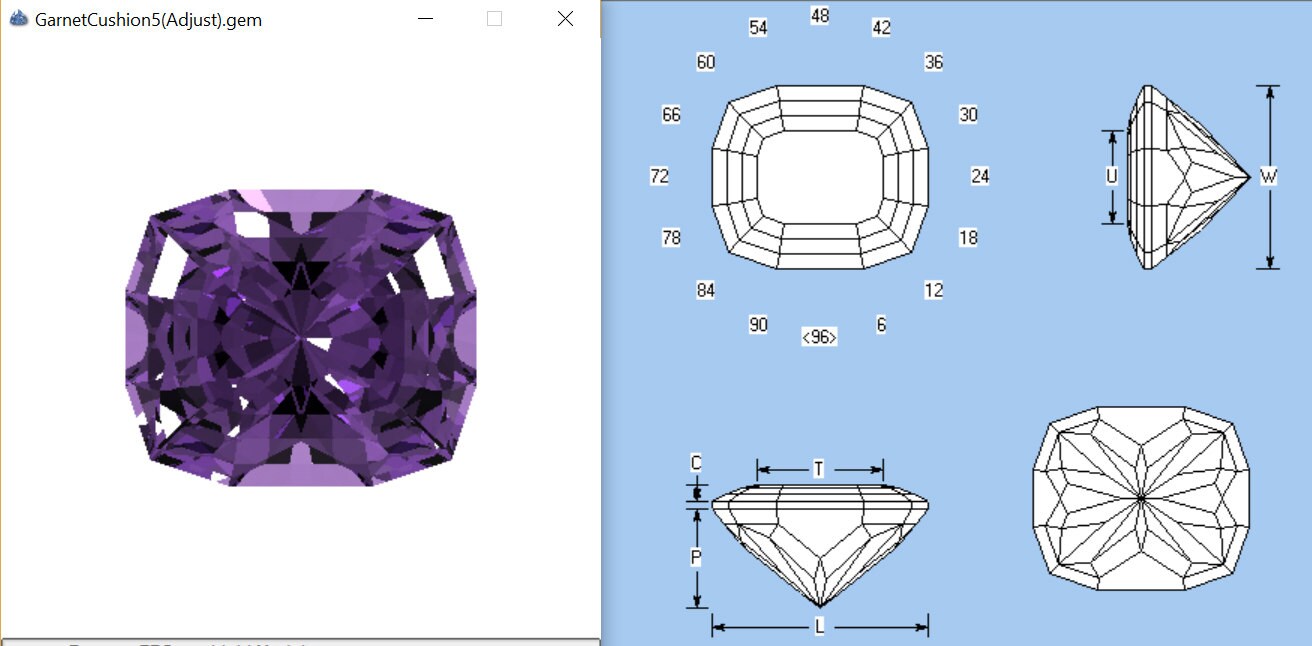 Rendering and Diagram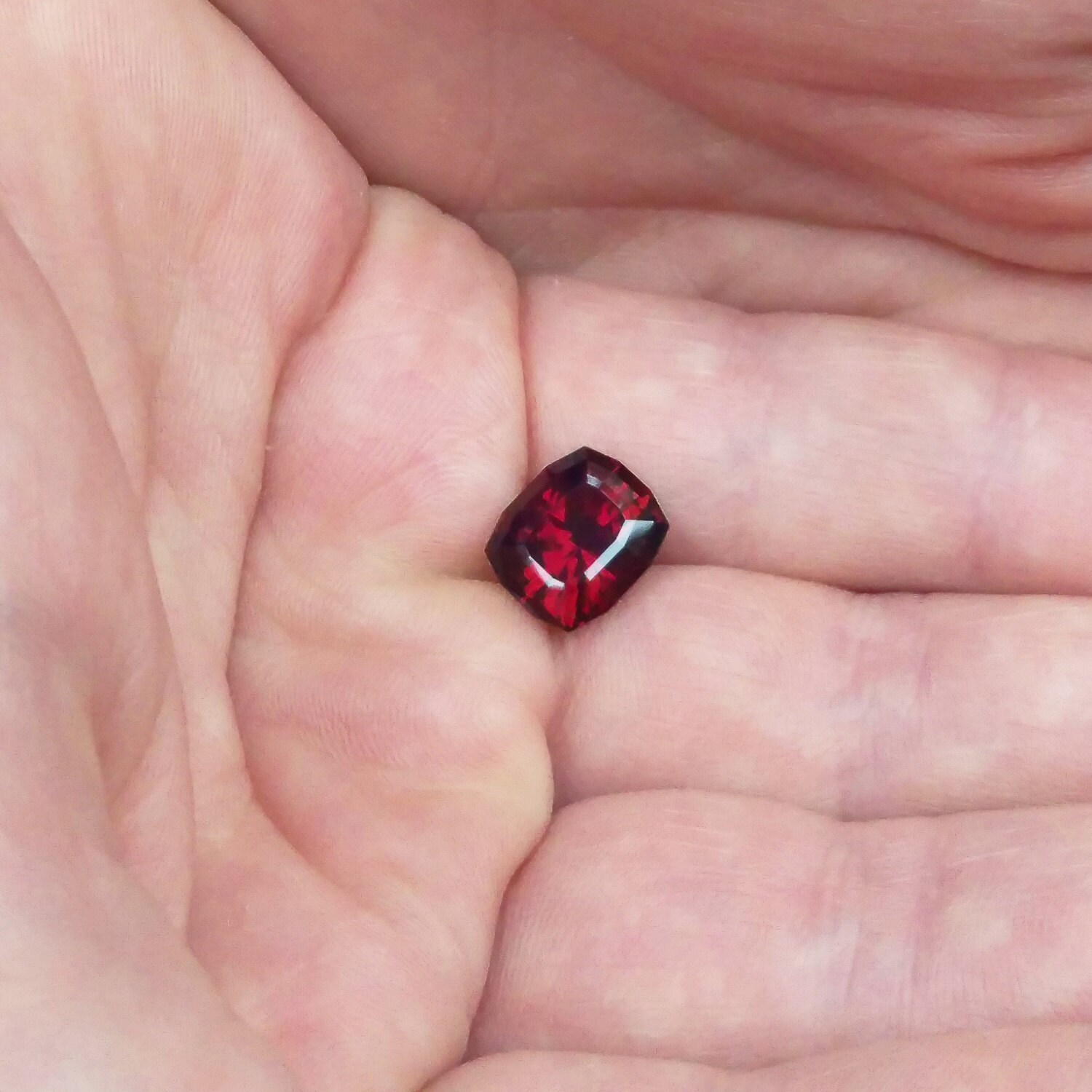 Rhodolite Garnet 5.95 cts. (Cut by Brett) 
Next is a Tourmaline cushion that will still yield reasonably high weight for bar shape rough, while giving a bit more interest to the material. I keep hearing daily that customers are sick of seeing Tourmaline bar shape cuts. Well, that's what yields the rough best, so where is the best use of the rough? I don't like to say compromise or middle ground in this situation, because that implies that someone has to sacrifice. Either the customer's personal taste, which is problematic because the customer is buying the gem, so cutting something that the customer doesn't want isn't an option. Or using a cut that waists a significant amount of the rough to solely please the customer's taste, but causes a price jump due to the weight loss, not to mention grinding away an expensive resource. The best plan is to adjust the cut's light return pattern, but keep the basic shape of the rough. There are many Diagrams in the world that can achieve this, but some are not practical for jewelry settings. Here is the current cushion design I am working on (Test cutting it this week):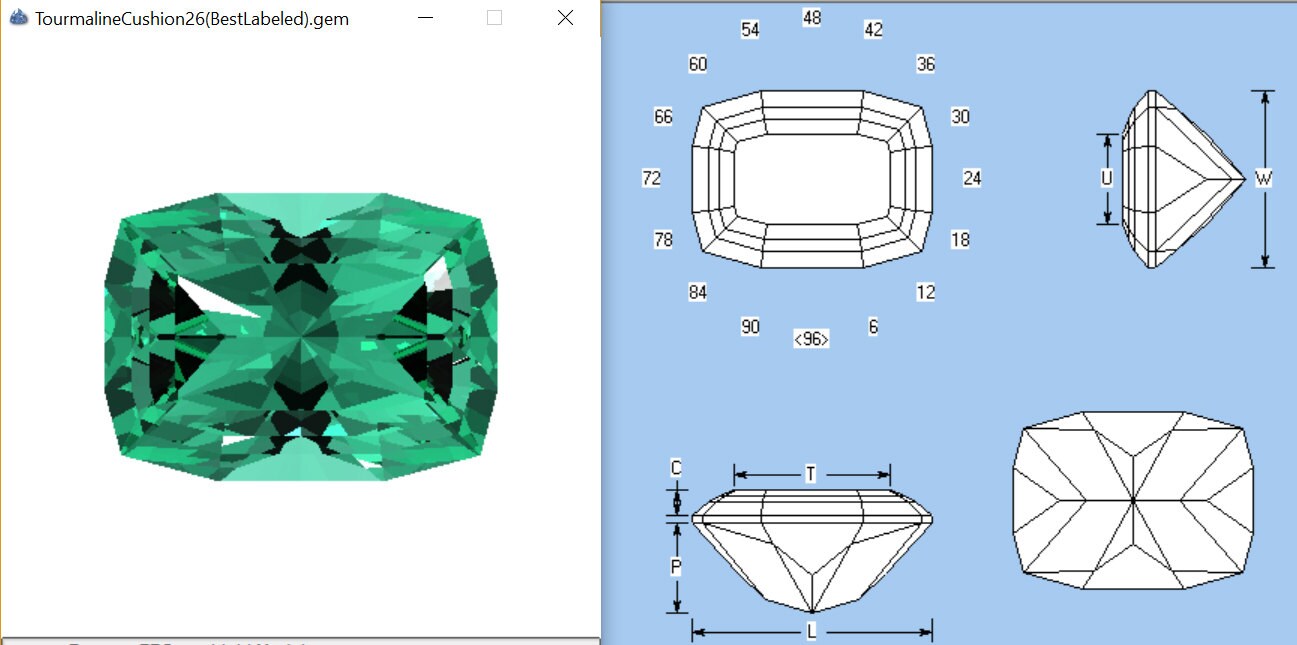 Rendering and Diagram   
Well that's about it for today. We plan to keep this going, especially when new and exciting pieces are being created in the shop. Thanks for reading! 
Brett Kosnar